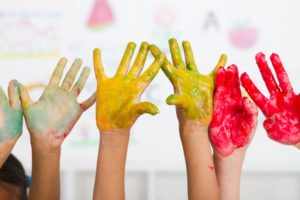 FREQUENTLY ASKED QUESTIONS
FAQ's
1. Why the name True Perspective?
True Perspective means telling the story from three perspectives; yours, mine and the truth. Our parent company The Power of Perspective, Inc.  represents a brand that strives to encourage humanity to see life and its people from their  multiple points of view upon demand. The True Perspective Publishing House was created to freely grant access to the publishing world by removing the boundaries that keep the average person from telling their version of God's truth in their life. Our desire is to help our authors to consider objectives on a global platform.
2. Why should I choose your True Perspective as my publisher?
We value your gift, your passion and most importantly your time. We know you have a variety of publishers to choose from. We vow to treat your book as though it may be the one to literally change someone's destiny forever. So this means seeing to it that you and your book are packaged in a way that tells God we are honoring Him through the way we treat you and the work He has given you to do.
3. How long have you been in business?
We  launched True Perspective Publishing February 1, 2011. Although new to the publishing world our Founder and President, Sean Cort has been in the media industry for over 30 years. His reputation as a broadcaster and motivational speaker has earned him the reputation and the noteworthy integrity that drove scores of potential authors to our doors at the mere mention of starting a publishing company.
4. What kinds of books do you publish?
We publish books that are inspirational and educational in nature. We also publish fiction, art, poetry and biographical material. We reserve the right to not publish any book for any reason we determine not in the best interest of our reputation and the authors we represent
5. What do the terms print on Demand and self-publishing mean?
Print on Demand simply means that we have the ability to print copies of your book as the market need arises. There is no need to warehouse your books. We store your book digitally and can print a book in under a minute and get it to you or where you decide within a matter of days.  Self-publishing implies that you are writing your book your way and intend on publishing and marketing it according to your criteria. Basically you are the boss.
6. How long does this process take?
From the time you submit your proofed and edited manuscript and front and back cover files according to our specifications; the publishing  process can take as much as 90 days or as little as 45 days if you choose our Rush service.
7. Who owns the rights to my book?
You will own 100% of the rights to your book. True Perspective is not interested in owning what God gave you. You can also fire us as your publisher at any time after your book has been published without any questions asked. Since you own your rights you are free to take your book to another publisher.
8. In what ways are you different from other self-publishers?
We offer more value for your dollar. We encourage you to do your research before selecting any publisher. You will find that we offer more inclusive services for our publishing platforms than most self-publishers. We also offer more relevant services for those who desire to reach a multi-ethnic readership as well. Some of those services include translation services and media marketing. Your author representative can give you more details.
9. Will you return my phone calls and emails?
You will get a returned phone call or email within 48 hours unless our offices are closed for a holiday or vacation. In either case you will be instructed in a manner that will accurately set your expectations for a response.
10. How do I earn money on book sales?
Your book will be given an ISBN which means an International Standard Book Number. This will identify your book worldwide. Your book will also be given a bar code so that it can be tracked and sold in retail outlets globally. You can order your book directly from us at a highly discounted rate and resell it at its retail price. There is no minimum order required, so you can order one book at a time or hundreds at a time.  You can also direct readers to purchase your book directly from our website or Amazon.com, Barnes and Nobles or any online book retailer if you choose our worldwide distribution option. Due to the wholesale nature of worldwide distribution your net royalty proceeds will be much less than direct sales from you or our website.
11. When do I get paid?
You will be issued royalty statements and checks quarterly.
12. Are my book royalties taxed?
Depending on where you live. We will issue you a 1099 form which you will then take to your accountant  who will advise you accordingly.
13. Do I have the final say on my book?
Yes you do. We require that your submitted manuscript be edited and proofed for typographical errors first. We do not include these services in any package, but offer them as an add–on service. Once your project has met our quality control specifications then we send the final proof to you for your approval.
14. How many books do I have to purchase?
There is no book minimum required for purchase. You can order one book at time if you desire.
15. Who handles the shipping?
If you order your books in bulk, you will be responsible for packing and shipping. If you have readers order directly from us then the printing plant will pack and ship for you so you can focus on marketing your book instead of constant trips to the post office. The customer will select the postage options.
16. Who determines the cost of my book?
Your book's price is determined by its page count. The cost of your book is hidden within the bar code so that book stores will know the price of your book. You may choose to charge what you like for your book.
17. What will my book look like?
You have a choice of several trim sizes. You may also choose from three cover templates as well as having anyone of our award winning graphic designers create a custom cover for you. Your internal text will also be professionally prepared and set in type. You have the option of a book in black and white or color.
18. Do you publish authors who do not reside in the United States?
Yes we do. They will have to call our business office to discuss the details. Payments for publishing must be made in U.S. funds. We cannot accept checks from International banks.
19. Will my book be found on book store shelves?
That is a retail decision that each book store is given the authority to make. If you book is in demand at that particular book store then they will. They can certainly look up your ISBN number and order it on demand for anyone who wants to purchase a copy.
20. Will my book be available on Amazon.com?
Yes it will. Once your first book copy is mailed to you, your title will be listed on Amazon within two to three weeks after that. This depends on how fast Amazon is updating their new titles.
21. Will I get my own personal web page that promotes my book?
Yes, every True Perspective author will get their own web page on our site so you can use the URL in marketing initiatives.
22. How do I purchase the publishing package that suits me best?
Simply go to our services tab at the top of this page and select the services and price that suit you best. You can upgrade and purchases add on services at any time. Once you click on the buy now button, just follow the link and instructions from there. Once we receive your payment you will officially be a part of the True Perspective family of authors.
23. What happens after I pay?
A True Perspective author services representative will contact you within 24 hours to introduce themselves and welcome you. We will then discuss your vision for your book project and the timeline you desire. It is important to follow through on the deadlines issued by your author representative in order to keep your book project on the schedule you set.
24. How long can I take to publish my book once I issue payment?
Once you remit your payment for your services  you have up to six months before you are required to submit your completed, proofed and edited manuscript according to our submission guidelines.
25. How do I pay for the books I order?
We will electronically invoice you and you can remit payment via PayPal or by check through the U.S. Postal service.
26. Will there be any other hidden costs or additional fees to publish my book after I purchase my publishing package?
Absolutely not. The only other fees we charge are for add on services that you may choose to enhance the quality of your book or its marketability. You are under no obligation to purchase these fees.
27. Do you publish books in full color?
Yes we do. Please click here to see the guidelines for full color book submissions.
28. Do you offer editorial services?
Yes we do. These are part of our additional services. These costs vary according to your specific need. Your author services representative will help you devise the most economical budget to suit your needs.
29. If I choose to translate my English book into Spanish, what are the costs involved?
Translating your English book into Spanish will require hiring our translator who is also a professional writer. You will be billed per page or per word and will require the same set up fees as a new book including a separate ISBN number. Any pricing platform can be purchased for a Spanish book.
30. What other languages do you translate books?
We translate books into French and Italian. Your author services representative will be more than happy to discuss your specific details and help you devise an economically feasible budget.
31. Some other book publishers offer 24 hour phone order services. Does true Perspective offer this service?
At this time we do not. As the demand grows for this service we will incorporate it into our package offerings.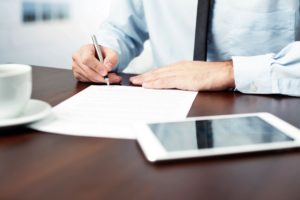 TRUE PERSPECTIVE PUBLISHING HOUSE TERMS OF SERVICE
Author Right to Ownership
We believe in full transparency and great expectations management of our authors. In essence, there are no surprises; so we publish our complete services agreement in advance so we are all on the same page, so to speak.
The Author promises to deliver to True Perspective Publishing a complete and final manuscript within 182 days of establishing this agreement with True Perspective Publishing. The Author grants to True Perspective Publishing limited, nonexclusive rights to print the Work (all Programs), and to establish distribution for the Work. This includes the right to promote and sell the work on behalf of the author through channels like Amazon, Google, or others currently described in our various publishing programs. True Perspective Publishing acquires no right of ownership to the Work under this agreement and the Author shall own full and complete copyright to the Work.
Term and Termination
The Author may enter into another publishing agreement for this Work at any time. The Author may terminate this agreement at any time in writing, by letter.  Once the manuscript is submitted, there can be no refunds. True Perspective Publishing also does not receive partial payments.
For Author-terminated services that include payment and agreement, but which do not include the submission of a manuscript, True Perspective Publishing may offer partial credits or refunds of the total amount paid by the Author under extreme circumstances.
In the event the author does not sign off on and authorize completion of the Work, within six months of the date this agreement was received by True Perspective Publishing, this agreement shall become null and void.
True Perspective Publishing shall notify the author in writing of such termination 30 days prior, upon which the author shall have 30 days to authorize completion of the work. After 182 days, True Perspective Publishing shall have no further obligation to perform any publishing services.
True Perspective Publishing reserves the right to terminate any work at any time and to award a partial or complete refund depending on how much work has been done toward the Work's completion.
True Perspective Publishing Reservation
True Perspective Publishing conducts no formal review of the contents of any work before production. We respect the creative and expressive voice of all mankind and their right to tell their story, however; we reserve the right to terminate our services or assign an alternate imprint to works that we find and deem to contain: offensive material, libelous statements, graphic and gratuitous use of profanity, sexual content, graphic violence,  New Age, cultist or occultist content that is not consistent with love for God and His people of all cultures and nations. If brought to our knowledge we will also cease any further book production if content infringes on the copyright of another.  True Perspective Publishing may also terminate this agreement if, after submission, the work is found to contain such material.
Should True Perspective Publishing cancel this agreement on these grounds, authors do not qualify to receive any or part of fees charged by True Perspective Publishing to bring said manuscript to publication. If the author's work has not yet entered production then they will be refunded their full payment minus a $300 consultation and administrative fee.  As such, works assigned an alternate imprint shall not be marketed or promoted in any way under the True Perspective Publishing name and/or logo.
Distribution
True Perspective Publishing intends to prepare the Work for on-demand distribution within ninety (90) days of the date of this Agreement, but the Author acknowledges that the production process may exceed that time period due to circumstances beyond its control or in the event the Author makes excessive changes to the manuscript after it has been submitted. Authors should NOT schedule book signings or other special promotions until they have their printed FREE work(s) in hand.
Author Warranties
The Author guarantees he/she is the sole owner of the Work and has the full authority and right to enter into this agreement. The Author guarantees the Work is original and does not infringe upon any laws or rights, and that the Work is not libelous, plagiarized, or in any other way illegal. If any portion of the Work is fictitious, the Author guarantees it does not represent any real event or person in a way that could be deemed libelous. True Perspective Publishing assumes no responsibility for reviewing the editorial content of the Work.
Terms of Sale
The Author is not required to purchase copies of the Work. The Author may purchase copies of the Work in any quantity. Orders must be paid for with check, money order, or credit card at the time the order is placed. Retail prices and discounts are posted on the True Perspective Publishing website and are subject to change. The Author may not cancel or otherwise alter an order after it has been placed.
ROYALTIES     
True Perspective Publishing shall pay the Author a royalty for each copy sold, minus the production costs per book and minus any returns. The royalty rate for copies sold to bookstores is 70% of net receipts. The royalty rate for other sales is 70% of net receipts. Net receipts are defined as the total amount of money True Perspective Publishing Press receives for sales, minus manufacturing costs. Authors shall receive no royalties on copies they purchase. Royalties are paid quarterly (four times a year).  If author's royalties does not exceed $25 in any royalty period, True Perspective Publishing reserves the right to hold such royalties on account until a minimum $25 royalty payment has been reached.
Cover Design
True Perspective Publishing does not use templates for our cover designs. All covers are original and designed by our team to suit the story-line of the book and taste of the author. This is true even for the budgetary restraints of our First-Time Storyteller Publishing Platform. Our gifted team of graphic artists take their wok seriously thus ensuring the author is pleased. For our Advantage, Global, Media and World Changer platforms; our designer will create a customized cover based on the author's written summary description of their preferences. The designer will read from the work summary and then design a cover they feel will best market the Work. The author is allowed up to two modest revisions as long as the overall work summary was kept. Authors with a specific drawing, illustration, or photograph in mind should include it with their manuscript submission. If possible and if considered effective in marketing the work, in the judgment of the designer, he or she will incorporate the image in the cover.
True Perspective Publishing will consider Author suggestions but does not guarantee it can perform any unusual or custom requests or that it will follow Author's design direction. For an additional fee True Perspective Publishing does  create original drawings, paintings, photographs, or illustrations.
Author also acknowledges that colors viewed on a computer monitor or hard copy printed from a computer printer may not reflect the actual colors on the final printed work. Further, the Author acknowledges that cover color may vary between print runs. Since work cover design for the work is submitted to print ("at press") only after an author reviews and gives written or verbal indication to publish as is, under no circumstance shall True Perspective Publishing refund, reimburse, or otherwise replace works printed with cover errors or color variance.
Text Format
True Perspective Publishing reserves the right to determine the manner and style in which the Work will be formatted and typeset, using styles that are consistent with popular trade works and using a Times New Roman font. The Author acknowledges that True Perspective Publishing does not guarantee it will perform any custom or unusual formatting requests. Since formatted text for the work is submitted to print ("at press") only after an author reviews and gives written or verbal indication to publish as is, under no circumstances shall True Perspective Publishing refund, reimburse, or otherwise replace works printed with textual or formatting errors.
Miscellaneous Fees
Author agrees to submit his/her manuscript in complete and final form (already edited, copy-edited, and proofread). The Author acknowledges that True Perspective Publishing may assess "change fees" for author-requested text changes after authors have submitted their manuscript in complete and final form. True Perspective Publishing will assess a $3 per word fee up to 50 words. At the 50 word mark, the author understands that they must resubmit their manuscript for re-typeset which will cost an additional $500. After the author has approved their final cover, they may still make changes but for an additional fee of $250.
Fees are subject to change at any time
Annual Renewal Fee
Authors shall pay $30 annually as a Renewal Fee (Annual International Distribution Renewal Fee) on the anniversary of their "publish" date (the date when the Author's work uploaded to the press for the first time). This fee is the fee that covers your book's availability on the internet and accessibility to booksellers worldwide. Author will be notified via email that this payment is due. There will be a $20 late fee if not paid by the anniversary date. This distribution agreement shall be null and void if the Annual Renewal Fee is not paid within 30 days following the publishing anniversary.
True Perspective Publishing Discretion
True Perspective Publishing shall have the discretion to determine the retail price, production, format, and appearance of the Work. The format and appearance of the Work may vary between printings. Retail prices are subject to change; we will allow an increase of up to $2 USD per year.
The Author understands that despite True Perspective Publishing's best efforts, a service or item may be mispriced. In that event, True Perspective Publishing will, at their discretion, notify the Author of additional payment needed to fulfill this agreement or terminate this agreement.
Damage or Loss of Materials
True Perspective Publishing shall endeavor to care for and return any hard copy of author-submitted photographs, graphics, or artwork, but is not responsible for any damage or loss. Any work submitted on a disk including but not limited to manuscripts, photographs, or artwork will be discarded once all work has been completed. Such materials shall only be returned to the author if sufficient postage and packaging material have been supplied by the Author to True Perspective Publishing.
Notices
All notices to True Perspective Publishing must be sent in writing (by letter) to its address 4327 South Highway 27, suite 212, Clermont, FL. 34711 by Certified Mail (United States Postal Service).
Complete Agreement
This written Agreement contains the sole and entire Agreement between the parties and shall supersede any and all other prior agreements between the parties. This Agreement may not be modified or amended except in writing signed by the party against whom such modification or amendment is sought to be enforced.
Law and Venue
The parties understand this agreement is binding upon their heirs, executors, administrators, and assigns. The laws of the State of Florida shall govern this agreement, and its courts shall be the venue for any litigation.
* Yes, I have read and accept all the terms of the Publishing Agreement. * Yes, I have read the Manuscript Preparation Guidelines and will prepare my manuscript according to them. (Click Here to review these now. After reading, please check this box and proceed).
* I understand that when I submit my manuscript to True Perspective Publishing, it will be in its complete, final, edited, and proofread form. It is ready to publish. Any changes (after the first round of up to 10 simple changes) that I ask to be made after submission (and before the work is "printable") will be for an additional fee of $2 per word up to 50 words. After 50 words author understands that their entire manuscript must be re-submitted for a fee of $500. Each round of such corrections shall add 2-3 weeks to my work's production schedule.
*Please carefully note these fees as they are final and without compromise. These prices are subject to change.
* I understand that True Perspective Publishing shall design one (1) work cover design of the three template designs provided in the First Time Story Teller Platform. Author understands that our custom cover designs provided in all other pricing platforms that we offer are produced with the author input but with the expertise of the graphic artist who will adjust the cover design to meet the market demand for books of like appeal. Author understands that they are allowed one revision at no fee and that each revision after the author final approval, True Perspective will assess a $550 fee.
As the author I understand that if I decide to completely change my cover design that True Perspective Publishing will assess a fee of $300 to complete this change. Please carefully note these fees as they are without compromise or exception. These prices are subject to change. Work interior reformatting will vary by page count.
* Upon purchase of the Spanish platform for any or either of the True Perspective Publishing products and add on services, I understand that True Perspective will also asses fees equal to or greater for my change or delay on any of the above services for designs and text changes. This price is subject to change. Work interior reformatting will vary by page count.
* I understand that the written agreement I have just reviewed contains the sole and entire agreement between me and True Perspective Publishing and shall supersede any and all other prior agreements, whether verbal or written.